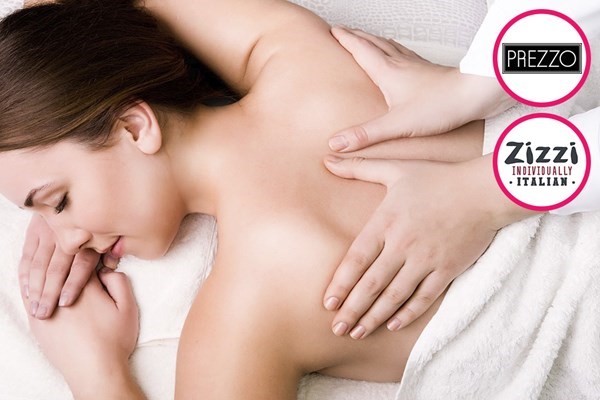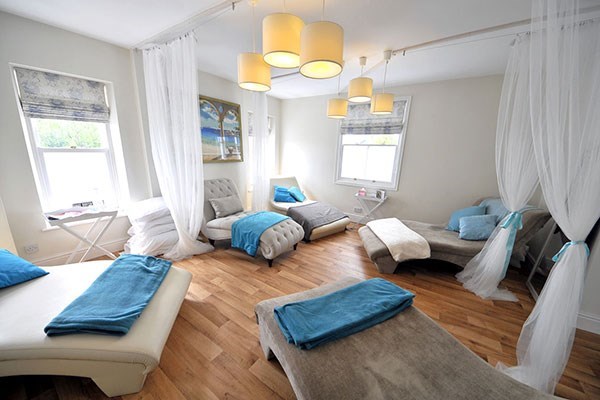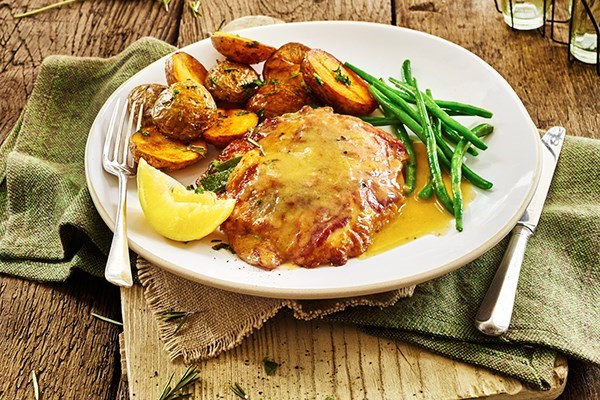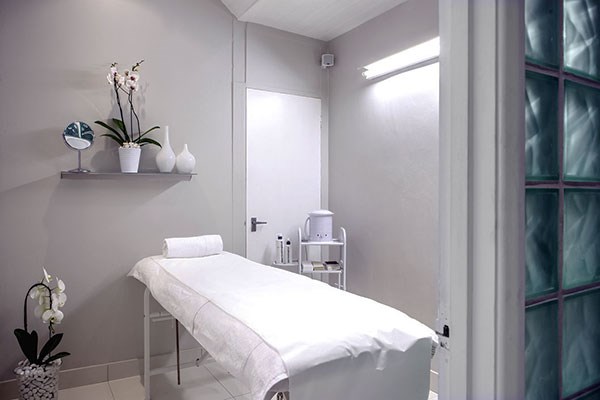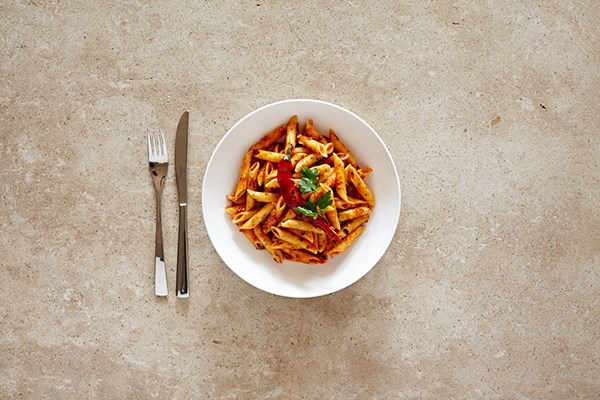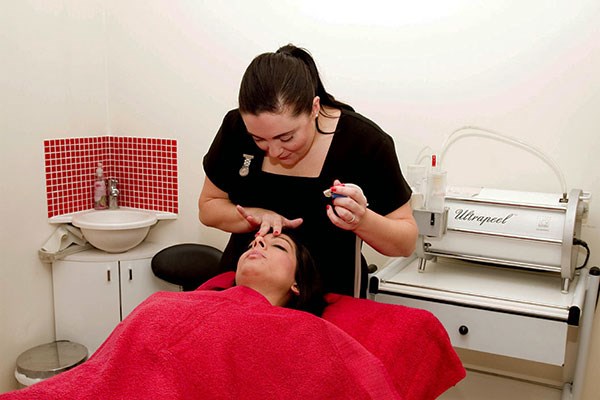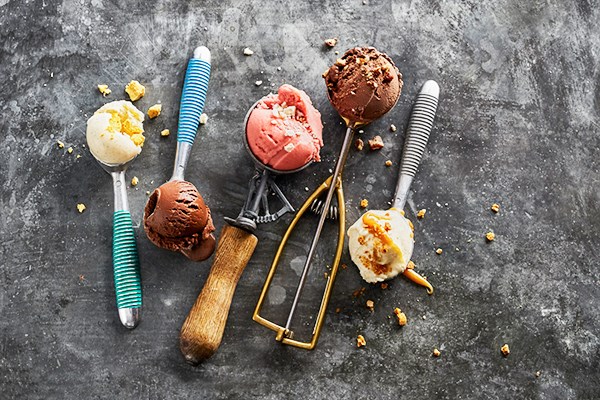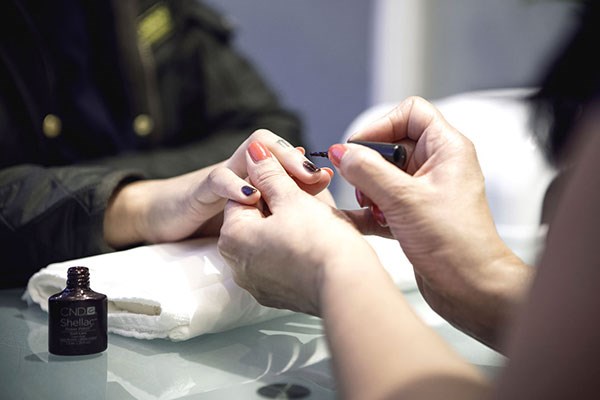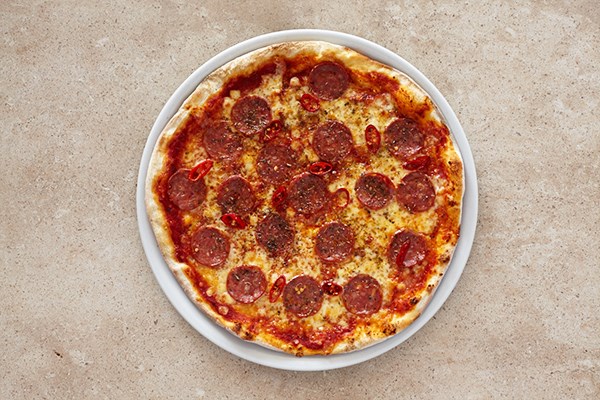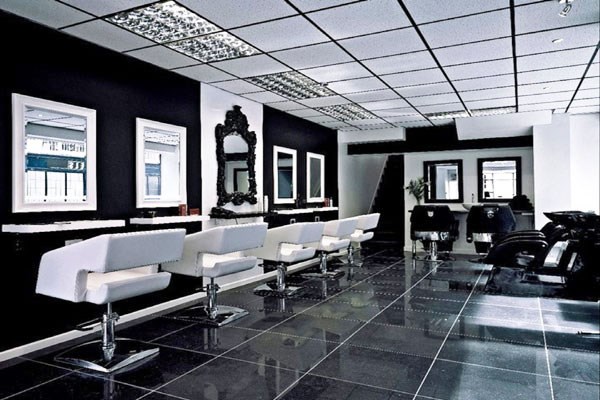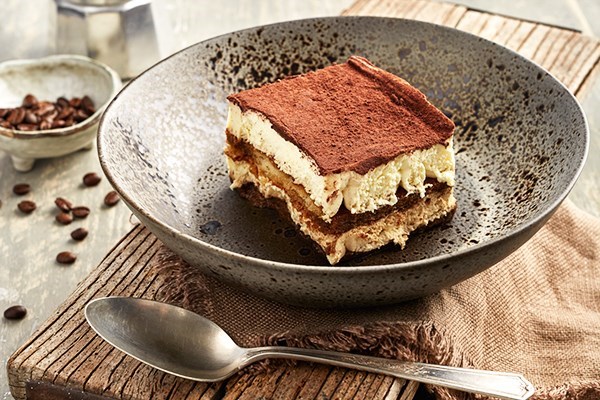 Lunch and Relaxation for Two - UK Wide
Product code: 10561234
Write a review »
Great gift with 152 locations available

Select your chosen experience after you purchase

Book your chosen location
How it works
There are many locations available as part of this experience, which you can browse below.
Simply click BUY NOW to purchase this multi choice voucher, leaving your options open for now
Once you have received your voucher you can book your chosen location.
Summary
What better way to catch up with a friend than with a spot of pampering followed by a tasty lunch or dinner! Choosing a salon that is local and convenient for you, from a selection of over 150 UK wide, you can both spend time together enjoying a 25 minute hair or beauty treatment each. Feeling refreshed after your treatment, head to a nearby Prezzo or Zizzi restaurant for a flavoursome Italian meal, catching up further over a glass of wine together – cheers!
Fine Print
Any restrictions?
Your voucher is valid for 10 months, for two people
Treatments and restaurant bookings must be made in advance using the details provided with your voucher
Salon opening times vary depending on location
What do I need to know?
Vouchers can be used on the same or different days within the validity period
Participating salons and restaurants are conveniently located no more than 10 miles apart - many within short walking distance
Experiences available within this choice voucher
Filter Products:
MAC Makeover and Photoshoot for Two with Dining at Prezzo or Zizzi

Greater London - Lambeth

more info »

Mini Pedicure at Ice Hair and Body with Dining for Two at Zizzi

Multiple Locations

more info »

Choice of Treatments at Maram's Beauty Studio with Dining for Two at Zizzi

Aberdeenshire - Aberdeen

more info »

Express File and Polish at The Nail Yard with Dining for Two at Prezzo or Zizzi

Midlothian - Edinburgh

more info »

Massage, Foot Ritual and Cream Tea for Two at Spa Beautiful and Dining at Prezzo

Cheshire - Warrington

more info »

Express Pedicure at Tandis Hair and Beauty with Dining for Two at Prezzo or Zizzi

Multiple Locations

more info »

Conditioning Hair Ritual at Pink and Rose with Dining for Two at Prezzo or Zizzi

Middlesex - Harrow

more info »

Massage at Sophie Élise Beauty Boutique with Dining at Prezzo or Zizzi

Leicestershire - Melton Mowbray

more info »

Facial or Shellac Manicure at Beaut Box with Dining for Two at Prezzo or Zizzi

Greater London - Hackney

more info »

Wash and Blow-dry for Two at Kink Hair and Dining at Prezzo

Essex - Southend on Sea

more info »

Express Facial at Vibro Suite and Dining for Two at Prezzo or Zizzi

West Midlands - Birmingham

more info »

Manicure with Hand Massage at Maschio Hair & Beauty and Dining at Prezzo or Zizzi

West Yorkshire - Leeds

more info »

Couples Photoshoot at Southbank Studios and Dining at Prezzo or Zizzi

Greater London - Lambeth

more info »

Hair Treatment and Blow Dry at Hair Bar with Dining at Zizzi

West Yorkshire - Hebden Bridge

more info »

Head Massage at The Wee Beauty Room with Dining for Two at Prezzo or Zizzi

Lanarkshire - Glasgow

more info »

Blowdry and Conditioning at Pout2Perfection with Dining for Two at Prezzo or Zizzi

Midlothian - Edinburgh

more info »

Manicure for Two at Shhhh Hair and Beauty and Dining at Prezzo or Zizzi

North Yorkshire - York

more info »

Treatments at Adele Louise Beauty Studio with Dining for Two at Prezzo or Zizzi

West Yorkshire - Bradford

more info »

Wash and Blow-dry at Dara 4 Hair with Dining for Two at Prezzo or Zizzi

Dorset - Bournemouth

more info »

Massage for Two at Colabella Hair and Beauty and Dining at Prezzo or Zizzi

Multiple Locations

more info »

Express Hot Towel Manicure at Nail Crew with Dining for Two at Prezzo or Zizzi

East Sussex - Brighton

more info »

Facial or Shellac at Angels Beauty and Hair with Dining at Prezzo or Zizzi

West Yorkshire - Bradford

more info »

Express Shellac Manicure at Butterfly Studio and Dining for Two at Prezzo or Zizzi

East Sussex - Eastbourne

more info »

OPI Manicure at Definitions Hair and Beauty with Dining for Two at Prezzo or Zizzi

East Sussex - Hailsham

more info »

Wash and Blow-dry at Sam Church Hair woth Dining for Two at Prezzo or Zizzi

East Sussex - Hove

more info »

Head Massage at Fabulous Nails and Lashes Salon with Dining for Two

East Sussex - Lewes

more info »

Manicure at Martina's Massage and Beauty with Dining for Two at Prezzo or Zizzi

Greater London - Bromley

more info »

Beauty Treatment at iFloat Spa with Dining for Two at Prezzo or Zizzi

Kent - Bromley

more info »

Wash and Blow-dry at Innovation with Dining for Two at Prezzo or Zizzi

Avon - Bristol

more info »

Manicure or Pedicure at Vibralife Beauty with Dining for Two at Prezzo

Cumbria - Carlisle

more info »

Ladies Hair Treatment at Coco Unisex Hair Studio with Dining at Prezzo or Zizzi

Middlesex - Harrow

more info »

Shellac Polish at Nail Divas with Dining for Two at Prezzo or Zizzi

Cardiff - Whitchurch

more info »

Leg and Foot Massage at Studio 194 with Dining for Two at Prezzo or Zizzi

Merseyside - Wallasey

more info »

Back, Neck and Shoulder Massage at Skin Clinic North Wales and Dining for Two

Flintshire - Flint

more info »

Mini Facial at Images Beautique and Dining for Two at Prezzo or Zizzi

Essex - Billericay

more info »

Manicure or Pedicure at WPR Trade with Dining for Two at Prezzo or Zizzi

Essex - Billericay

more info »

Choice of Treaments at 5 Star Pampering with Dining for Two at Prezzo or Zizzi

Essex - Brentwood

more info »

Choice of Massage at The Mystery Chest with Dining for Two at Prezzo or Zizzi

Essex - Harlow

more info »

Treatment at The Tanning and Beauty Salon with Dining for Two at Prezzo or Zizzi

Essex - Chelmsford

more info »

Mini Facial at Finishing Touches Hair and Beauty with Dining at Prezzo or Zizzi

Essex - Witham

more info »

Aurora Sunbed at Headz Up with Dining for Two at Prezzo

Essex - Clacton

more info »

Spray Tan at Serenity Health and Beauty with Dining for Two at Prezzo or Zizzi

Multiple Locations

more info »

Luxury Pedicure at the Comfort Inn Ramsgate with Dining for Two at Prezzo

Kent - Ramsgate

more info »

Gel Manicure or Pedicure at Pamper and Polish with Dining for Two at Prezzo

Kent - Ramsgate

more info »

Manicure, Pedicure or Facial at Donella's Health and Beauty with Dining at Prezzo

Kent - Ramsgate

more info »

Gel Polish at Urban Beauty Rugby with Dining for Two at Prezzo

Warwickshire - Rugby

more info »

Microzone Facial at Arabella Hair and Beauty with Dining at Prezzo or Zizzi

Warwickshire - Leamington Spa

more info »

Microzone Treatment at Looking Glass Aesthetics with Dining at Prezzo or Zizzi

Warwickshire - Stratford upon Avon

more info »

Hair Styling at Salon A.B.V Hair and Beauty with Dining for Two at Prezzo or Zizzi

Kent - Dartford

more info »

Massage at Kent Laser & Aesthetic Clinic with Dining for Two at Prezzo or Zizzi

Kent - Gravesend

more info »

Massage at Butterfly Effect Holistic Centre with Dining for Two at Prezzo or Zizzi

Angus - Dundee

more info »

Treatments for Two at Aura Divine Hair and Beauty with Dining at Prezzo or Zizzi

Derbyshire - Derby

more info »

Shoulder, Neck, Face & Head Massage at Liberty Spa with Dining at Prezzo or Zizzi

Staffordshire - Burton on Trent

more info »

Head Massage or Facial at Miracles Hair & Beauty with Dining for Two at Zizzi

Tyne & Wear - Durham

more info »

Aromatherapy Back Massage at Eden Skye Aesthetics with Dining for Two at Prezzo

County Durham - Darlington

more info »

Choice of Treatment at Serenity Holistic Therapies & Beauty with Dining at Prezzo

Nottinghamshire - Retford

more info »

Wash, Cut and Finish at Pzazz Hair & Beauty with Dining for Two at Prezzo or Zizzi

Dorset - Dorchester

more info »

Manicure at The Shed Hair and Beauty Boutique with Dining for Two at Zizzi

Dorset - Bridport

more info »

Wash and Blow-dry at Scissorhands London with Dining for Two at Prezzo or Zizzi

Greater London - Hackney

more info »

Full Body Spray Tan at Primas Beauty Clinic with Dining for Two at Prezzo or Zizzi

Greater London - London

more info »

Manicure and Brow Tint at Serenity Beauty Boutique with Dining at Prezzo or Zizzi

Midlothian - Edinburgh

more info »

Manicure at The Tanning Rooms with Dining for Two at Prezzo or Zizzi

Greater London - Enfield

more info »

Gents Wash, Cut and Dry at Cuffley Hair Studio with Dining at Prezzo or Zizzi

Hertfordshire - Potters Bar

more info »

Cut and Blow-dry at R-Twins Hair & Beauty with Dining for Two at Prezzo or Zizzi

Devon - Cullompton

more info »

Wash, Blow-dry and Moisture at Chesne Hair with Dining for Two at Prezzo or Zizzi

Strathclyde - Glasgow

more info »

Curly Blow-dry at Hairs and Graces with Dining for Two at Prezzo or Zizzi

Lanarkshire - Glasgow

more info »

Mini Facial at Glam & Go with Dining for Two at Prezzo or Zizzi

Strathclyde - Glasgow

more info »

Facial or Blowdry at Love Yourself Hair & Beauty with Dining at Prezzo or Zizzi

Lanarkshire - Glasgow

more info »

Back, Neck and Shoulder Massage at Beauty Box with Dining at Prezzo or Zizzi

Gloucestershire - Gloucester

more info »

Gel Nails at Esandes Hair and Beauty with Dining for Two at Prezzo or Zizzi

Gloucestershire - Cheltenham

more info »

Pampering Manicure at Carrie Swain with Dining for Two at Prezzo

East Riding of Yorkshire - Anlaby

more info »

Back, Neck and Shoulder Massage at Flaunt Spa with Dining for Two at Prezzo

East Riding of Yorkshire - Kingston Upon Hull

more info »

Gel Nails at Beauty Spa Brazil and Dining at Prezzo or Zizzi

Surrey - Esher

more info »

Full Body Spray Tan at Body Sculpture and Dining at Prezzo or Zizzi

Merseyside - Liverpool

more info »

Treament at Celestial Healing Massage and Beauty with Dining at Prezzo or Zizzi

Leicestershire - Leicester

more info »

Shellac Nails at Pamper U Beauty Parlour and Dining at Prezzo or Zizzi

Leicestershire - Leicester

more info »

Choice of Treatment at Beautylicious Salon and Dining at Prezzo or Zizzi

Leicestershire - Birstall

more info »

Manicure or Pedicure with the Beauty Loft and Dining at Prezzo or Zizzi

Multiple Locations

more info »

Choice of Treatment at The Salon Lincoln and Dining at Prezzo or Zizzi

Lincolnshire - Lincoln

more info »

Choice of Treatments at VGMedispa Leeds and Dining at Prezzo or Zizzi

West Yorkshire - Leeds

more info »

Hi Brow Treatment at Touchwood Beauty and Dining at Prezzo or Zizzi

Bedfordshire - Leighton Buzzard

more info »

Treatment for Two at Lilly Nail and Beauty with Dining at Prezzo or Zizzi

Greater Manchester - Manchester

more info »

Pedicure for Two at Polishd Beauty Academy with Dining at Prezzo or Zizzi

Greater Manchester - Salford

more info »

Treatment for Two at King Street Therapy Rooms with Dining at Prezzo or Zizzi

Kent - West Malling

more info »

Beauty Treatment for Two at The Treatment Studio with Dining at Prezzo or Zizzi

Kent - Rochester

more info »

Massage or Facial for Two at Taylor Made Treatments with Dining at Prezzo or Zizzi

Buckinghamshire - Buckingham

more info »

Eyelash and Brow Tint for Two at Revolution & Impression Beauty Clinic with Dining

Greater London - Barnet

more info »

Haircut for Two at E Scissorhands with Dining at Prezzo or Zizzi

Greater London - Camden

more info »

Manicure for Two at Rejuven8 Beauty Clinic with Dining at Prezzo or Zizzi

Greater London - Haringey

more info »

Levoi Shadow Brow for Two at LEVOI and Dining at Prezzo or Zizzi

Northumberland - Newcastle upon Tyne

more info »

Choice of Treatment for Two at aUK and Dining at Prezzo

Lincolnshire - Grantham

more info »

Wash, Trim & Blow Dry at Premier Hairdressing and Dining at Prezzo or Zizzi

Nottinghamshire - Nottingham

more info »

Manicure for Two at Kingsley Health and Beauty with Dining at Prezzo

Northamptonshire - Northampton

more info »

Shellac Nails for Two at The Art of Beauty with Dining at Prezzo

Northamptonshire - Northampton

more info »

Treatment for Two at Charisma Beauty & Nails and Dining at Prezzo or Zizzi

Norfolk - Norwich

more info »

Wash & Cut for Two at Jackie and Co Hair and Beauty and Dining at Prezzo or Zizzi

Multiple Locations

more info »

Facial or Shellac Manicure for Two at AVA Beauty and Dining at Prezzo or Zizzi

Greater Manchester - Ashton Under Lyne

more info »

Choice of Treatment for Two at Serenity Beauty with Dining at Prezzo or Zizzi

Oxfordshire - Witney

more info »

Full Leg Massage for Two at Groom and Butler with Dining at Prezzo

Cambridgeshire - Peterbrough

more info »

Choice of Treatments for Two at Serenity Beauty and Dining at Prezzo

Cambridgeshire - Peterborough

more info »

Facial for Two at Fay Attridge Health and Beauty with Dining at Prezzo or Zizzi

West Sussex - Chichester

more info »

Treatment for Two at Barnham Health and Beauty with Dining at Prezzo or Zizzi

West Sussex - Bognor Regis

more info »

Holistic Facial for Two at Heaven Scent and Dining at Prezzo or Zizzi

Hampshire - Portsmouth

more info »

LED Light Therapy Facial with Polish Manicure for Two at The Retreatery and Dining

West Sussex - East Grinstead

more info »

Treatment for Two at The Lavender Beauty Salon with Dining at Prezzo or Zizzi

Multiple Locations

more info »

Manicure & Hand Massage for Two at Mona Heights Salon & Dining at Prezzo or Zizzi

Surrey - Dorking

more info »

Fake Bake Spray Tan for Two at Gloss Hair And Beauty and Dining at Prezzo or Zizzi

Surrey - Oxted

more info »

Shellac Treatment for Two with Belle du Jour and Dining at Prezzo or Zizzi

Greater London - Barking & Dagenham

more info »

St Tropez Spray Tan for Two at Beauty Care with Dining at Prezzo or Zizzi

South Yorkshire - Sheffield

more info »

Gel Polish for Two at Bliss Health and Beauty Sheffield and Dining at Prezzo

South Yorkshire - Sheffield

more info »

Indian Head Massage for Two at L's Boudoir Skin Therapy Clinic with Dining

Greater London - Lewisham

more info »

Choice of Treatment for Two at No 23 Hair and Beauty with Dining at Prezzo

Devon - Plymouth

more info »

Lash and Brow Tint and Shape for Two at Love Locks Hair & Makeup and Dining

Hertfordshire - Hertford

more info »

Treatment for Two at Illusion's Beauty Henlow with Dining at Prezzo or Zizzi

Bedfordshire - Henlow

more info »

Manicure for Two with Mityme Beauty Therapy with Dining at Prezzo or Zizzi

Berkshire - Windsor

more info »

Lash Tint for Two at Bespoke Beauty with Dining at Prezzo or Zizzi

Berkshire - Eton

more info »

Aromatherapy Massage for Two at The Sapphire Salon with Dining at Prezzo or Zizzi

Berkshire - Maidenhead

more info »

Treatment for Two at Skin Deep Tan and Beauty with Dining at Prezzo or Zizzi

Greater London - Merton

more info »

Shellac Manicure for Two at Aqua - G Salon with Dining at Prezzo

Wiltshire - Swindon

more info »

Choice of Treatment for Two at Elements of Serenity with Dining at Prezzo

Wiltshire - Swindon

more info »

Manicure for Two at Indulgence Beauty & Nail Salon with Dining at Prezzo

Wiltshire - Marlborough

more info »

Deluxe Manicure for Two at Artistic Beauty with Dining at Prezzo

Hampshire - Southampton

more info »

Shellac Nails for Two at TH Beauty Therapy with Dining at Prezzo or Zizzi

Hampshire - Winchester

more info »

Ladies Hair Trim for Two at Kutz of Winchester with Dining at Prezzo or Zizzi

Hampshire - Winchester

more info »

Massage for Two at Bom Dia Therapies with Dining at Prezzo or Zizzi

Hampshire - Eastleigh

more info »

Mini Facial for Two at Bobby Dazzlers Nails & Beauty and Dining at Prezzo or Zizzi

Hampshire - Southampton

more info »

Treatment Choice for Two at Tranquillity Beauty Spa and Dining at Prezzo

Essex - Basildon

more info »

Choice of Treatment for Two at Just Pampered and Dining at Prezzo

Essex - Rayleigh

more info »

Back Massage for Two at Sun Boutique Benfleet with Dining at Prezzo

Essex - Benfleet

more info »

Shellac File and Polish Manicure for Two at Viauty with Dining at Prezzo or Zizzi

Greater London - Hammersmith & Fulham

more info »

Semi Permanent Full Head Colour for Two at Carma Salon with Dining at Zizzi

Shropshire - Shrewsbury

more info »

Shellac Nail Treatment for Two at Beauty Worx with Dining at Prezzo or Zizzi

Somerset - Taunton

more info »

Spray Tan or Gelish for Two at House of Beauty with Dining at Prezzo or Zizzi

Shropshire - Shifnal

more info »

Manicure for Two at Orchard Makeup and Beauty with Dining at Prezzo or Zizzi

Cornwall - Falmouth

more info »

Choice of Treatment for Two at The Beauty Lounge with Dining at Prezzo

North Yorkshire - Middlesborough

more info »

Manicure for Two at Natural Gloe Health and Beauty with Dining at Prezzo or Zizzi

Middlesex - Ealing

more info »

Choice of Treatment for Two at Be Nice Beauty and Dining at Prezzo or Zizzi

Greater London - Westminster

more info »

Lava Shell Back Massage for Two at Ruby Jo's Beauty Salon with Dining at Prezzo

Lancashire - Wigan

more info »

OPI Nail Manicure for Two at Eve Beauty and Dining at Prezzo or Zizzi

Worcestershire - Worcester

more info »

Aromatherapy Massage for Two at Fresh Beauty Clinic and Dining at Prezzo or Zizzi

West Midlands - Walsall

more info »

Gel File and Polish for Two at Victoria Joy Beauty and Dining at Prezzo or Zizzi

North Yorkshire - York

more info »

Pampering for Two at For Him and For Her Beauty and Dining at Prezzo or Zizzi

Greater London - Croydon

more info »

Geleration File & Polish Feet for Two at Asembo Hair & Beauty and Dining at Prezzo

Lincolnshire - Stamford

more info »
Lunch and Relaxation for Two - UK Wide -

£59
Lunch and Relaxation for Two - UK Wide -

£59